Bach commenced work on his six sonatas for violin and keyboard (BWV 1014-19) whilst at the courts of Weimar and Köthen and returned to the compositions over several decades, revising and polishing until the years before his death. Prefiguring the classic duo sonata, violin and keyboard meet on equal terms in this music, and both are challenged by Bach's compositional demands. At the time this compositional style was both unusual and innovative, but went on to gain more mainstream acceptance in the late eighteenth century.
Michèle Auclair was born in Paris on November 16, 1924. She initially studied the violin with her primary teacher Line Talluel and went on to the Paris Conservatoire to study under legendary violinists such as Jules Boucherit, Boris Kamensky and Jacques Thibaud. She won the first prize at the Marguerite Long-Jacques Thibaud Competition in 1943 and in 1946 the first prize at Geneva Concours. She was appointed violin professor at the Paris Conservatoire together with Pierre Doukan in 1967.  During the mid-sixties Auclair was involved in an automobile accident which through injury terminated her career as a soloist.  She was however able to devote her future time teaching and supporting young violinists both at the National Conservatory of Music in Paris (1969-1989), and at the New England Conservatory in Boston (1989-2002). She died in Paris on 10 June 2005, aged eighty.
The organist Marie-Claire Alain, was a pioneering spirit in the application of historically informed principles to her instrument. Born in Saint-Germain-en-Laye on August 10, 1926, she began learning to play the organ with her father who played in the parish church of Saint-Germain-en-Laye. She then went on to study at the Paris Conservatoire under Marcel Dupré and Maurice Duruflé. She has more than 260 recordings to her credit, including three complete cycles of the works of Bach.
These six sonatas were commonly played on the violin and harpsichord, and are rarely performed in this format; violin and organ. The organ sound decay and tempo affords more depth and expression to the work.

This majestic and ethereal interpretation was originally released in 1957 on Les Discophiles Français (DF 209-210).  Never before has this rare and iconic release been re mastered and cut in true mono from the original master tapes. Our unique cloth bound sleeve has been manufactured by hand with book binding material specifically sourced from Italy in order to match the original. The insert type has been fully letter-pressed from metal as was originally undertaken in the 1950s.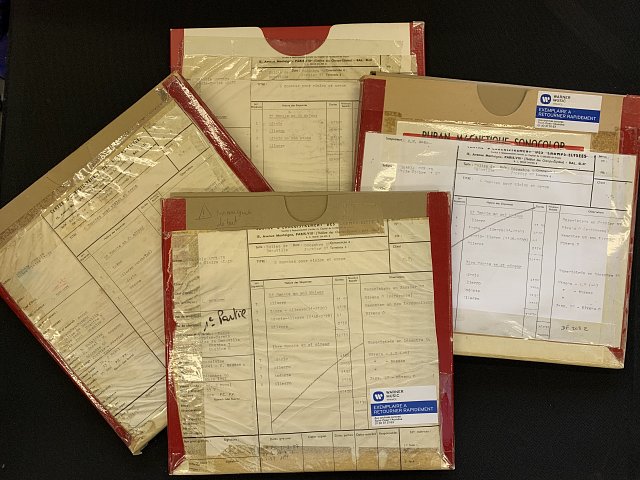 Original tapes.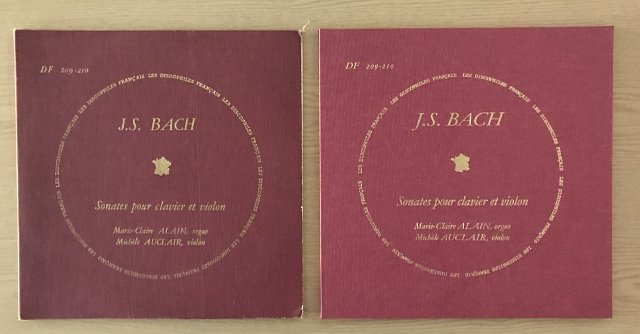 Original sleeve next to ERC sleeve.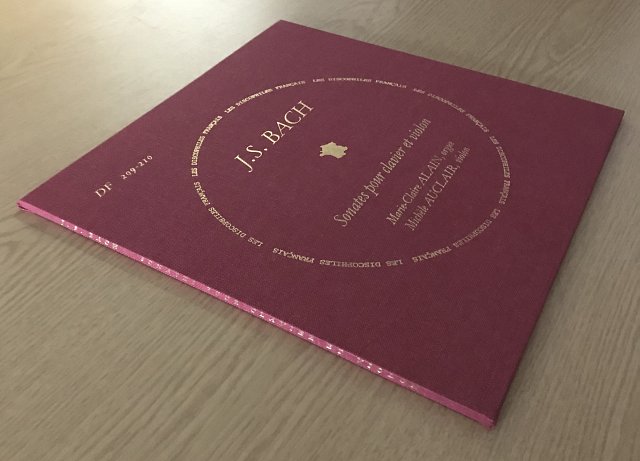 ERC sleeve (detail).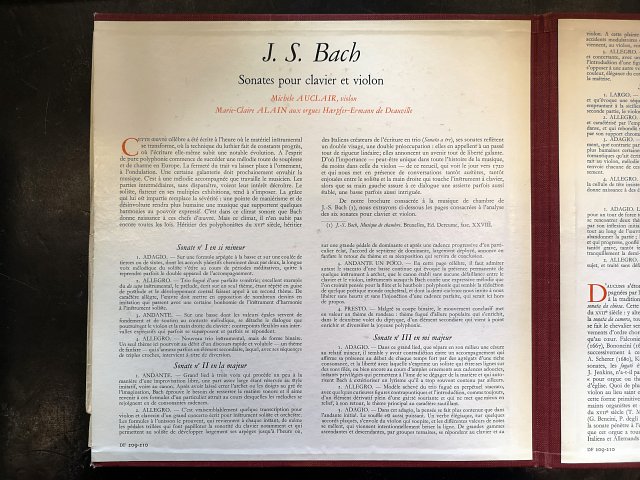 Original inner gate-fold.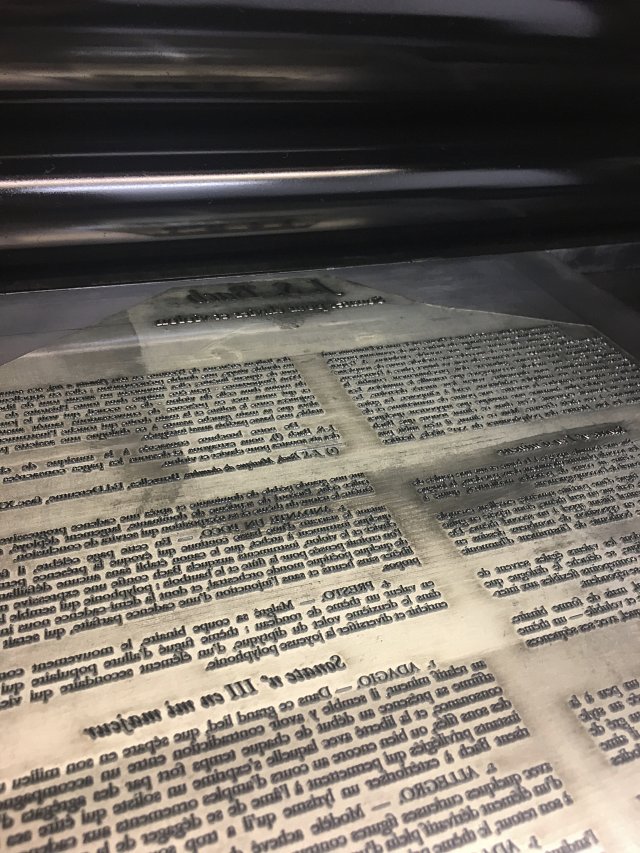 Type on press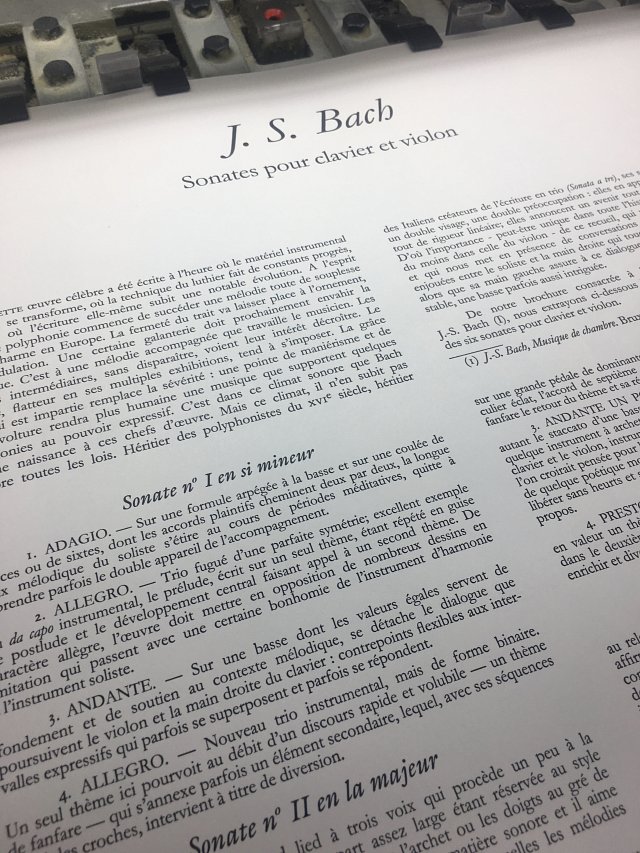 Printed inner on press.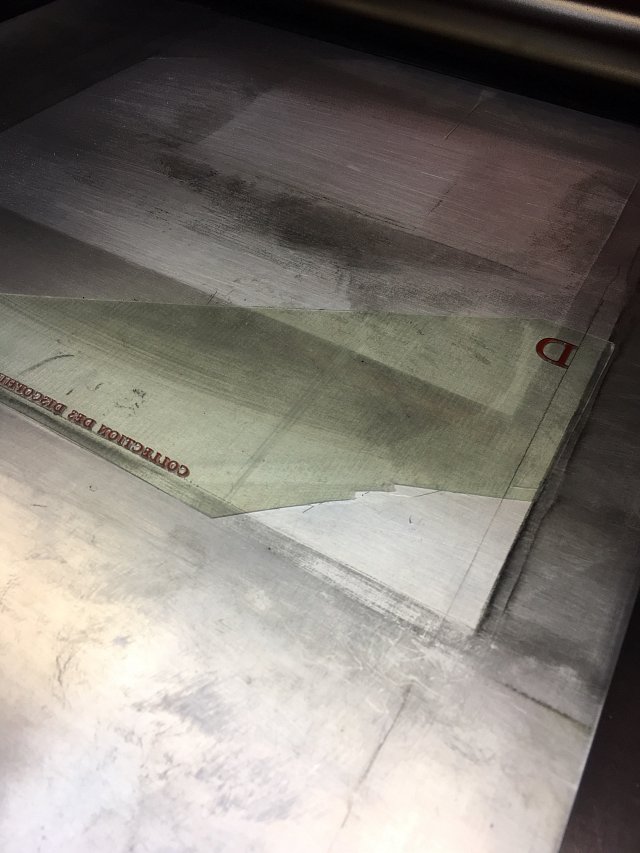 Red type on press.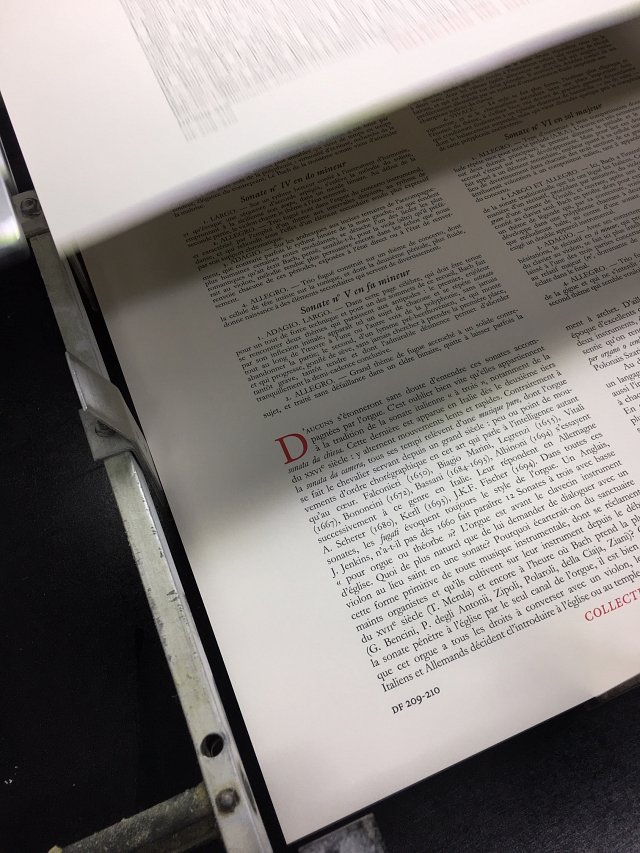 Printed red type on press (detail).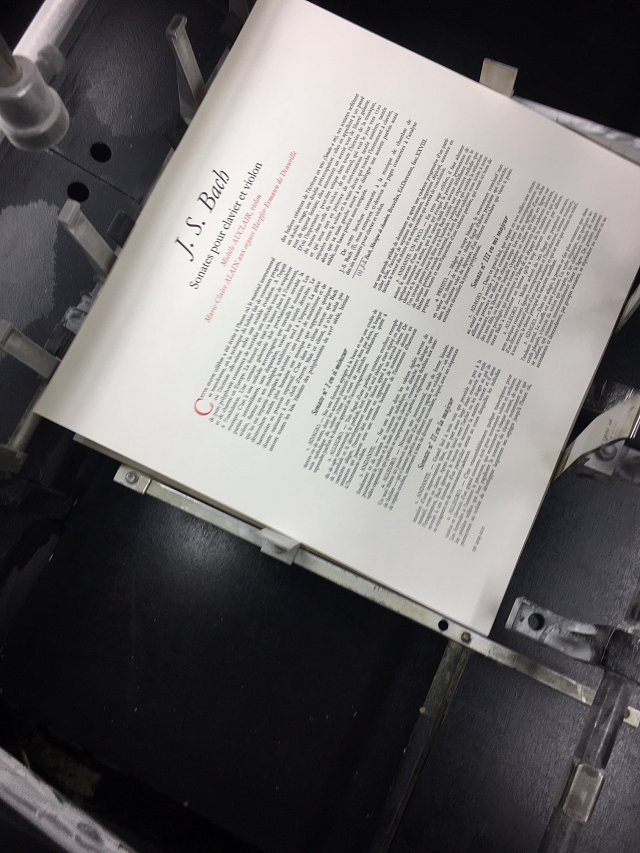 Final printed gate-fold inner on press