André Previn, who died in February last year was born April 6, 1929, in Berlin, Germany and fled Nazi persecution with his family to Los Angeles in 1939. Previn's pedigree was unique: no other Oscar-winning conductor-composer from the Hollywood film studios became equally successful and respected in the world of classical music as he did with The London Symphony Orchestra – headed from 1968 to 1979 – whilst also maintaining a side career as a jazz pianist. In 1996 he was created a Knight Commander of the Order of the British Empire (KBE), and in 1998 he received a Kennedy Center Honor for lifetime achievement in music.
Dmitri Shostakovich was born in Saint Petersburg, Russia, on September 25, 1906 at a crucial time in Russian history and his career as a musician ran in parallel with the history of the new Soviet State. Nevertheless he was often at odds with official artistic doctrines, and, although he appeared at times to bend with the fluctuating Soviet attitudes to music, he maintained to the last an integrity and individuality. This marked him as arguably the most important composer in the history of the USSR and certainly one of the most celebrated composers of the 20th century.
Shostakovich's musical talents were identified at the age of just 13 when he was accepted into the Petrograd Conservatory to study piano under the direction of Alexander Glazunov. At this time whilst the Russian cultural climate was much more open, he was exposed to the more avant-garde works of Prokofiev, Hindemith, Stravinsky, Berg and Bartók– influences which resonate in his own compositions in the years that followed.
Symphony No. 13 in B-flat minor (Op. 113), titled "Babi Yar", was completed on July 20, 1962, and was first performed in Moscow during December of that year. The hour-long work features a bass soloist, a male choir, and large orchestra and is laid out in five movements, each a setting of a Yevgeny Yevtushenko poem. The five earthily vernacular poems portray the massacre of Jews at Babi Yar during World War II and denounce Soviet life one aspect at a time: brutality, cynicism, deprivation, anxiety, corruption. Kirill Kondrashin conducted the 1962 premiere after Yevgeny Mravinsky had declined the assignment under State pressure.
When Previn undertook this remarkable 1979 Kingsway Hall recording Shostakovich had been dead just four years and the Berlin Wall would not fall for another ten. It's a wonderfully transparent and richly rewarding performance that is testament to Previn's symbiotic relationship with the LSO during the 1970s showing them both at their very best. Sonically hugely dynamic, masterminded by Walter Legge protégé Suvi Raj Grubb, the results are a truly revelatory and exhilarating listening experience.
A word on Dolby

This is the first Dolby recording to pass through our hands. Although Dolby technology has existed since the early 1970s various versions of theses boxes were manufactured throughout the 1970s and 1980s. We spent considerable time sourcing and purchasing all variations of these units and comparing their sound. We found there were significant differences between the models manufactured. Once we had chosen the units we felt performed the best we replaced some of the components as well as manufacturing cables to run to our Lyrec tape console in our custom mined silver wire. We feel that these modifications greatly enhanced the performance and enjoyability of this sonic blockbuster.
This edition is limited to 150 copies and is available to pre-order now directly from our website.
* Post release price may vary subject to availability.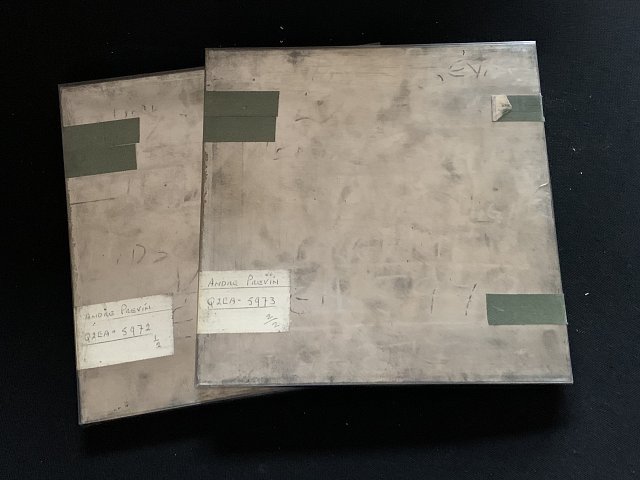 Original Tapes.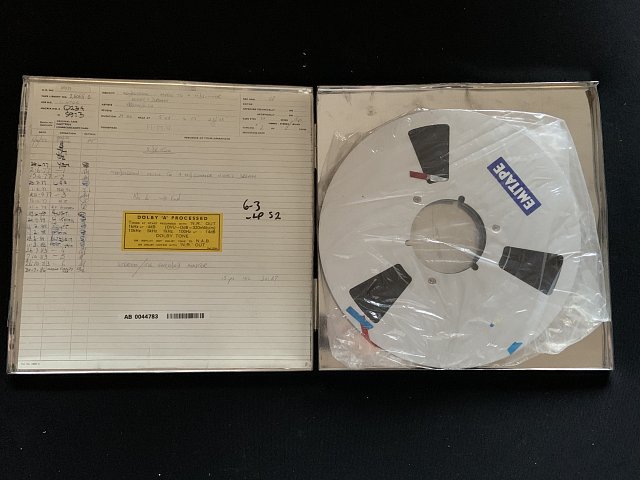 Original Tape (detail).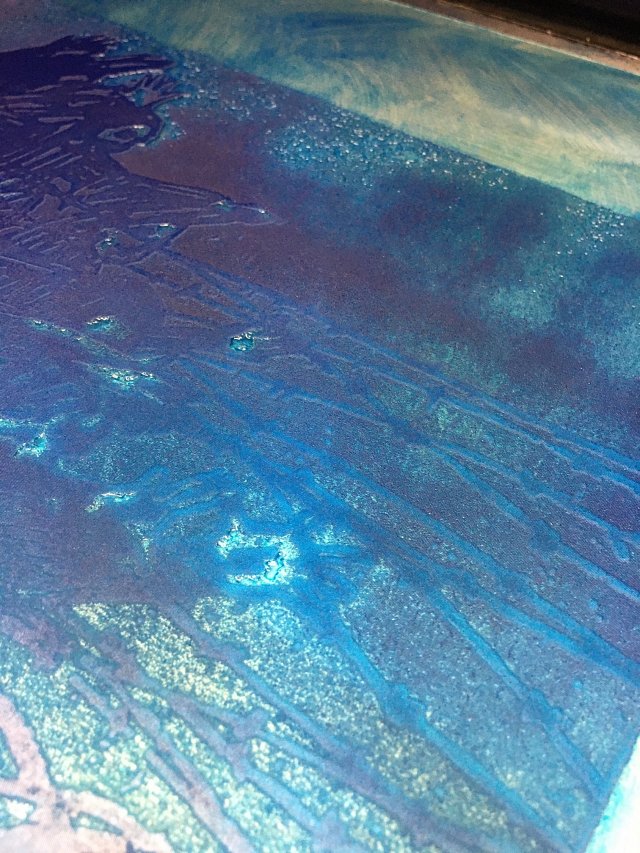 Front plate (blue section).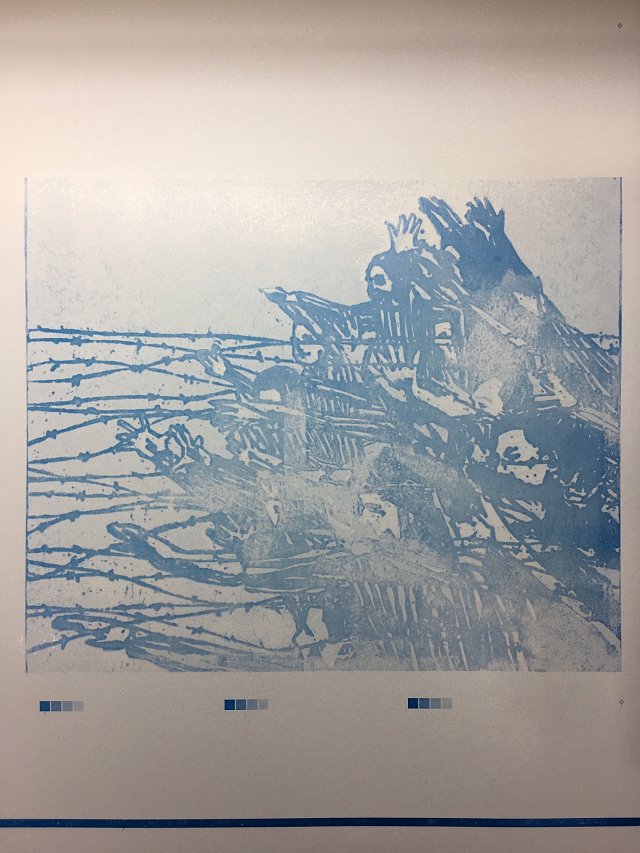 Front sleeve blue section printed.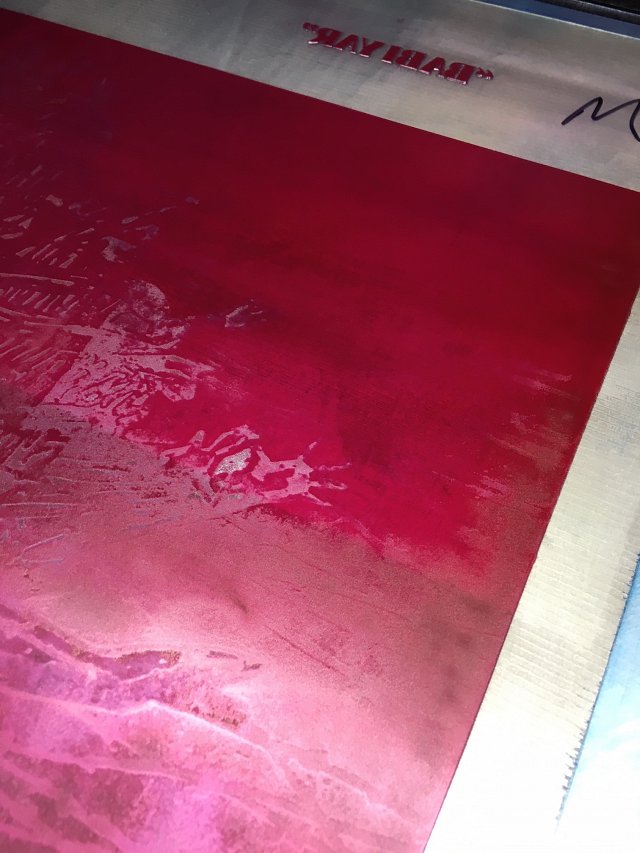 Front plate (red section).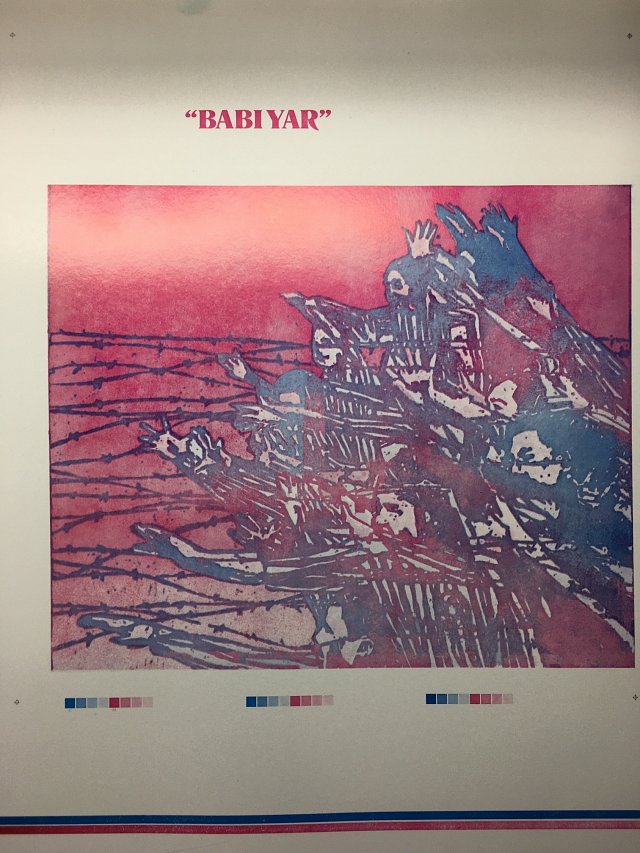 Front sleeve red and blue section printed.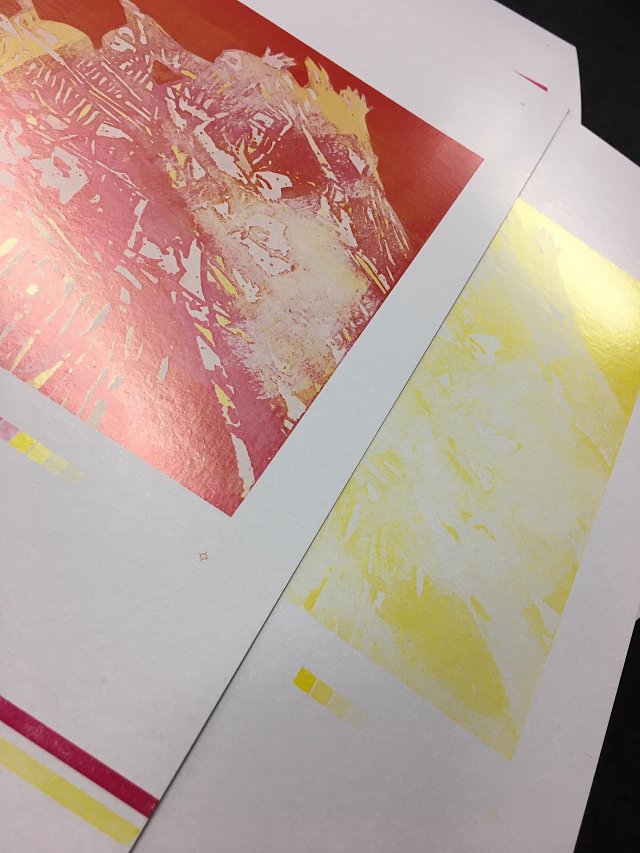 Front sleeve red and yellow section.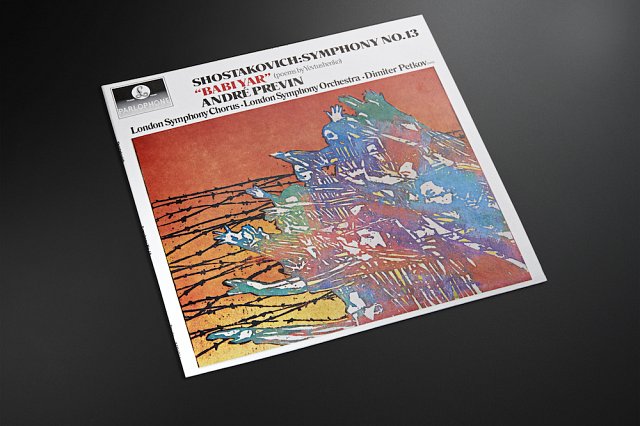 Final ERC sleeve.